Croissants
00021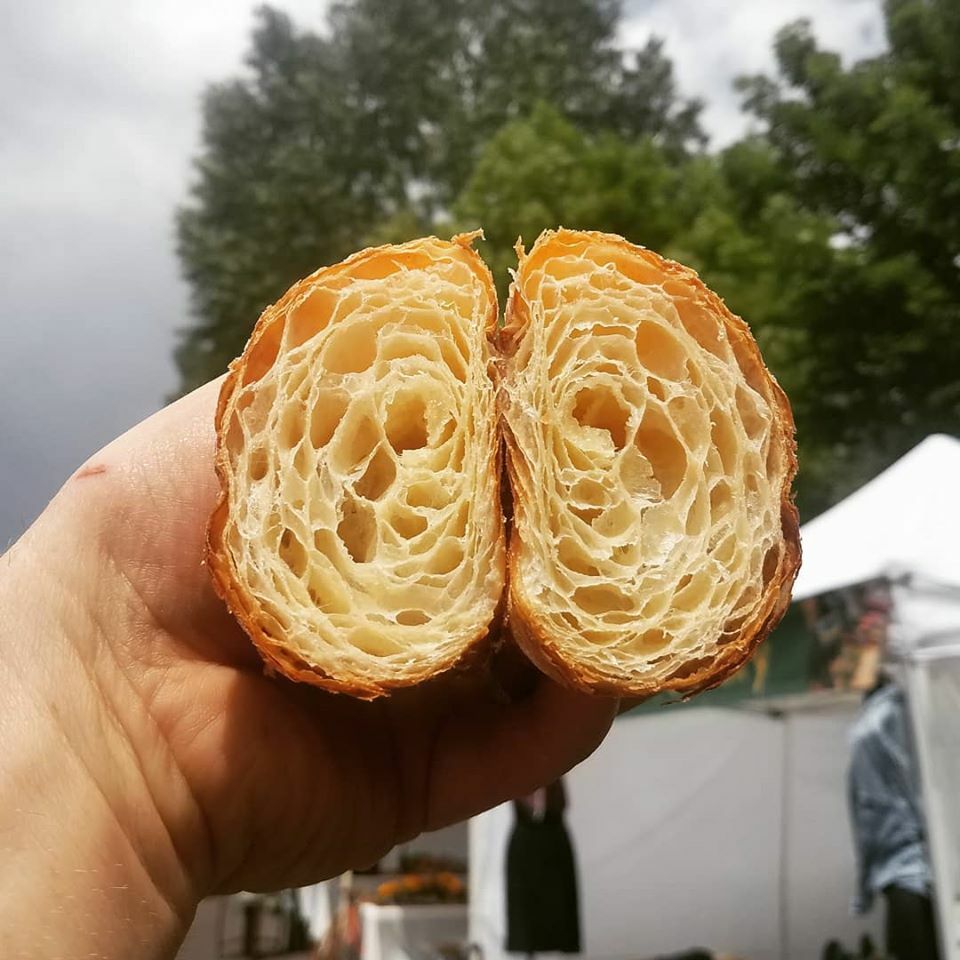 Our croissants are the real deal - flaky and soft all butter sourdough-based croissants laminated and shaped by hand. And all organic too, of course! Croissants are the pinnacle of bread and butter- we are deeply enthusiastic about the art that goes into their creation and honor the process by using the highest quality ingredients including organic cultured butter.
A customer favorite!
ALL BUTTER CROISSANT: Classic french style all butter croissant, 36 layers of beauty and joy. Perfection in its simplicity.

ALMOND CROISSANT: Filled with house-made almond marzipan. A balanced not too sweet treat which pairs delightfully with your morning cup of coffee.

PAIN AU CHOCOLAT: The best sort of pain in life. Pain au chocolat hold semi sweet chocolate inside flaky croissant dough. Lightly warm it up for a divine melt-in-your-mouth experience.

SPINACH & CHEESE: Our croissant dough with spinach and cream cheese filling. A savory indulgence.

Varieties
All Butter Croissant (3.75) Almond Croissant (4.25) Pain au Chocolat (4.25) Spinach and Cheese Croissant (4.5)