Cookies
00028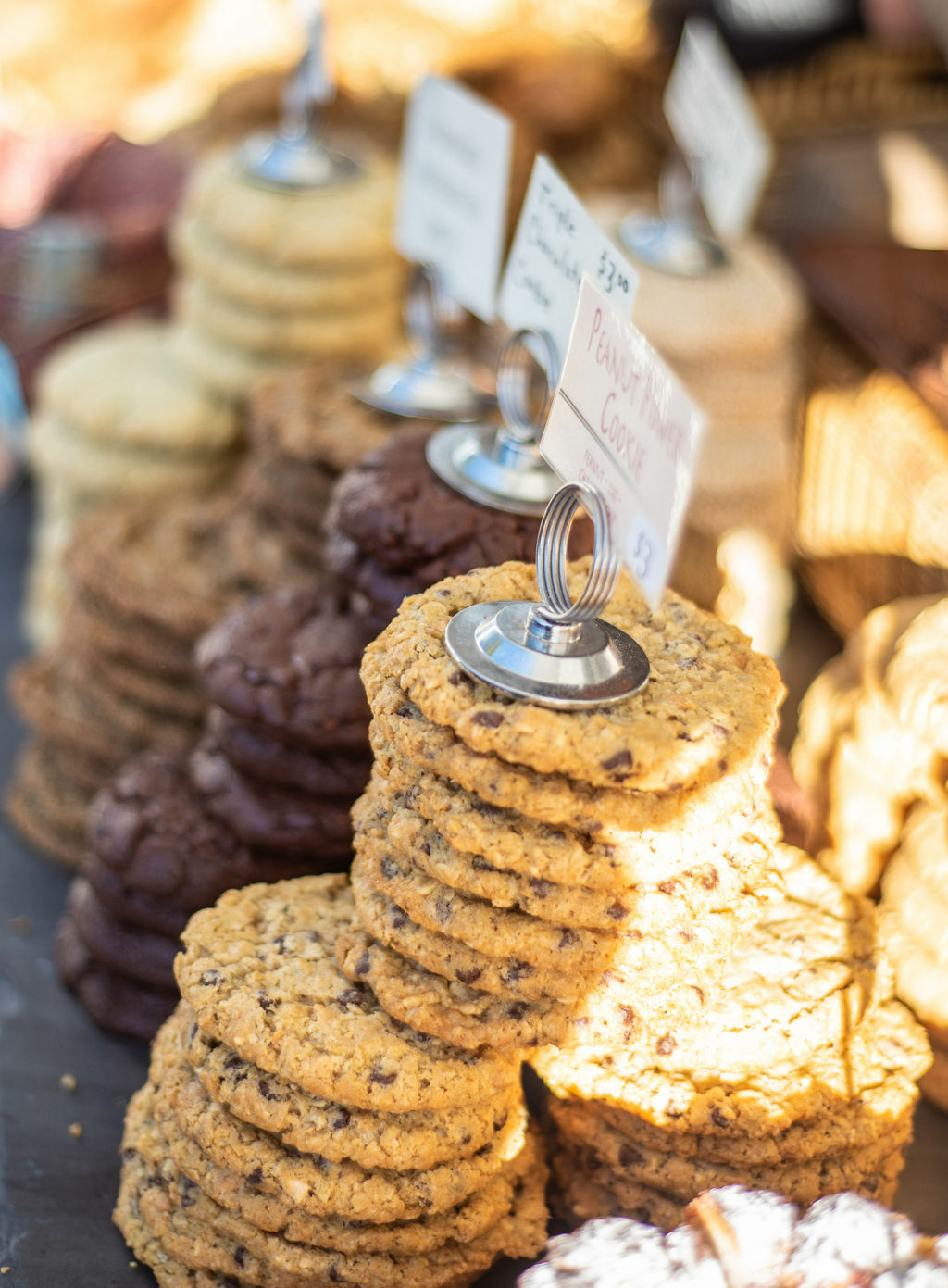 We make a variety of cookies - all from scratch and all delicious! Our current offerings are listed here:
LOCAL BARLEY CHOCOLATE CHIP: made with 100% fresh milled local barley, these wholegrain cookies received rave reviews when we introduced them to our lineup in the summer of 2019! Earthy, sweet, notes of molasses. Tender middle. Crisp edge. A cookie meant to break in half and share because the best things in life are meant to be shared.
PEANUT POWER COOKIES: peanuts, oats, chocolate chips - a powerful combination! A classic Mountain Oven cookie, and one of our all time favorites. For crunchy cookie lovers.
CRANBERRY PISTACHIO SHORTBREAD: classic all butter shortbread with a tender crumb. Melt in your mouth texture with a little OOMPH from cranberries and chopped pistachio.
PEANUT BUTTER (GLUTEN-FREE): your classic peanut butter cookie, made for our gluten-sensitive friends. Buttery texture. Made with our homemade PB (peanuts-coconut oil-touch of sea salt).
CLASSIC SUGAR COOKIE: a traditional sugar cookie, made with the best stuff we can find - you will taste the difference!
TRIPLE CHOCOLATE: with cacao nibs and chocolate chips in a cocoa based cookie. Decadent deep flavor. The cacao nibs give this cookie an edge on other chocolate based cookies.
SNICKERDOODLE: a seasonal favorite: our traditional sugar cookie, dredged in cinnamon-sugar.
Variety
Local Barley Chocolate Chip (2.75) Peanut Power (2.75) Cranberry Pistachio Shortbread (2.75) Peanut Butter (GF) (2.75) Sugar Cookie (2.75) Triple Chocolate (2.75) Snickerdoodle (2.75)